Happy Customers

Know their stuff!
Martin & Elisa are very experienced, pragmatic with a "can do" attitude. I'd happily recommend.
Andrew Smith
FSEW

Great service
We recently swapped our CRM system to Hubspot and engaged Martin to design, build, implement and then train our team on the new system. I'm very pleased with how it went. So – if introducing or changing a CRM system is on your horizon, I recommend a chat with Martin.
Timothy Barnett
Educ8 Group

Perfect outsource partner
To whom it may concern. Martin and Elisa from Plus Your Business! have to date surpassed our expectations of working with a HubSpot Partner. They have truly 'got under the bonnet' of our business, and have been diligent in supporting our teams across 'Sales and Marketing' and processing functions. They have so far delivered more than conventional agencies we have used in the past and we expect this to continue. As such, we are delighted to recommend their services to those entrepreneurs who wish to scale their business. At Just Cash Flow Plc we partner with well run, ambitious, growing companies - Plus Your Business! fits that statement.
John Davies
JLG Group Plc

The 'Plus Your Business!' team is solution oriented, collaborative, and are always invested in the growth of their customers. They have significantly helped us prioritize and implement changes based on their advice. They are solution focused, fairly priced, and 'in it for the long run' - putting relationships first.
Matt Wordley
CEO - Orchard Media and Events

Martin and his team have been providing all of our company's digital and social marketing for the last 2-3 years - They have developed a pragmatic and systemic design and integral approach to our business utilising our HubSpot marketing software and their own drive and determination for Marketing results!
Often operating and adding value to the business well beyond the marketing scope.
Joseph Scott
CEO - The Coaching Room

We turned to PlusYourBusiness after finding the initial onboarding experience with HubSpot too generic for our business needs.
Martin and Elisa stepped in and provided a very professional, tailored and speedy service face to face with our team. Exactly what we were looking for.
Ongoing support after the initial sessions proved swift and easy, particularly as Elisa understood our business needs and could provide targeted advice.
We would highly recommend them as a valuable alternative to the standard onboarding package offered by HubSpot.
Marie de Tito Mount
Group Director of Marketing Westbourne School

Went out of their way to accommodate our needs!
Plus Your Business were great to work with. We had to set up a CRM primarily for reporting, rather than for sales or marketing activity. Martin really took the time to understand what we needed from a system for our unique project and came up with some great suggestions to keep the costs within our budget. Then, once the work started Elisa was very knowledgeable, responsive and understanding when we needed extra support to meet our targets. Thank you for the service! Phil.
Phil Golding
Strategic Development Network

Excellent Service!
From initial consultation Martin & Elisa have been fantastic. We knew we had to change the way we ran our business, in particular the sales & marketing and customer journey so we looked at various crm platforms. What Plus your Business presented to me as a solution far exceed our expectations and has increased sales, revenue and customer satisfaction far more than expected. We continue to work with them as Hubspot is constantly offering updates and having Martin & Elisa provocatively monitoring these updates ensures we continue to grow as a business. I cannot thank Plus Your Business enough!
Michael Cornish
Warma UK

Great HubSpot training!
I thoroughly enjoyed my HubSpot training with both Martin and Elisa. They were very supportive and encouraging throughout, whilst getting a lot of information covered in a short space of time. The inclusion of both interactive exercises and taught theory was perfect for my learning style. Can't recommend enough! Thanks again both!
Yoko Hargreaves
Populate Social

Highly Recommended
Small is beautiful! Having spoken to a number of HubSpot partners, a number of which were big agencies, Martin and Elisa instantly shone because they not only had the answers I needed, a good understanding of our business needs, but most importantly they were incredibly responsive. They genuinely feel like an extension of our core team and have really softened the learning curve of embracing a new CRM, which could easily have been very steep. Can't recommend them enough, money well spent.
Guy Robinson
Coalition Agency

Great advice and amazing delivery
I'd recommend Plus Your Business to any company who wants to improve their marketing, lead generation and engagement. Martin combines his exceptional knowledge of digital marketing with his style of straight-talking and understanding of the market to make meaningful, sensible and scalable strategic suggestions.
Richard Gee
Rixxo

Focus, energy and results
Martin and Elisa have invested in fully understanding our business, its goals and apirations and they make sure our digital efforts get the desired results. And they do this with energy, razer-sharp focus and brains! Many make agencies claim to 'partnering' their clients, but few really support through fair weather and foul. Martin and Elisa are a rare exception; thinking problems through and troubleshooting where needed. They are also very nice people to work with!
Alex Swann
Cansford Laboratories
A real outsourcing partner
We had been testing 3 different agencies, before we started working with Martin and Elisa from Plus Your Business. This is finally the agency we were looking for. Their responsiveness is outstanding and they have engaged with us to learn our business domain like no one else we have worked with. The breadth of knowledge in marketing, their true interest in helping us succeed is unconventional - and frankly above and beyond.
Jon Tollerup
Decision Focus
Experts through and through!
A team of true HubSpot gurus! Whether it's onboarding & set-up, teaching & training, or creating reports and dashboards, Martin & Elisa continue to deliver 'best in class' in all things HubSpot. It's great to work with a partner who has the passion and 💯 commitment you do. Give them a call 👍
Patrick Lloyd-Bradley
TXO
HubSpot
Onboarding
Customised 'Single Source of Truth'

Sales, Marketing, Service, CMS Hubs

100+ PRO and Enterprise clients

Set up for long term success

Discounted rates (from £70 an hour)
Want a single source of truth?
Packages
available
Portal Audits, CMS projects etc

Training and Consulting

Flexible pricing (from £70 an hour)

Short term & long term options

Turn your tech heap into a tech stack
Want a Tech Stack that really delivers?
100+ Happy Customers, including...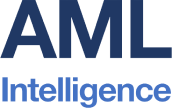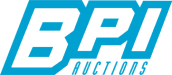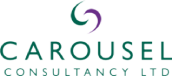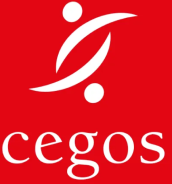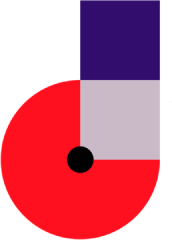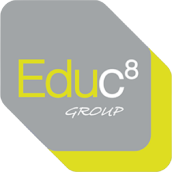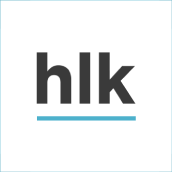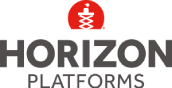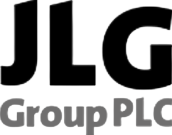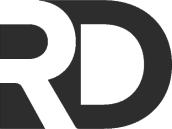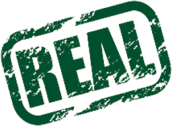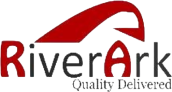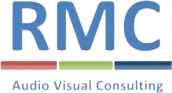 Would you like a quick chat?