Want a single source of truth?
---
Case Studies
Plus Your Business was invaluable in getting our team up and running on HubSpot. They took the time to really get to understand our business requirements and then custom-built the HubSpot setup around our business.
As a direct result, we have been able to more than treble the size of our property portfolio and increase the efficiency of our business processes.

I would 100% recommend a conversation with Martin and Elisa if you're looking to start using HubSpot for any part of your business.
Alistair Malins

Engaging Plus Your Business to guide us through the HubSpot sales process and then onboarding has been literally the best decision we made as a business this year!!!! Martin and Elisa combine expertise with a responsive, proactive level of customer service.
Chris Sourbutts
Logistics Supply Chain - Freight Logistics Solutions

PYB came highly recommended by Marc from HubSpot who could help us build bespoke API touchpoints with unique data captured in our AMS (auction management system) with our 80,000+ clients. After working in E-commerce for 7+ years it was by no means a simple store connection. Online auctions have thousands of touchpoints where clients bid to win thousands of items, daily. Our objective was to capture not only their credentials but push the boundaries of understanding our clients better than they understand themselves.

PYB collaborated with our software partners who built open APIs to allow bespoke notes and sales/bid activity in order for us to automate emails and sales communications which would normally take months to complete, manually. We also now have the ability to fetch the amount of bids a client placed, what category the items were in, time-stamped and whether their final bid won or not. Furthermore, we can identify clients who have outstanding invoices unpaid with the amount and whether a specific action has taken place by the admin on that user's profile via notes etc. I can confidently say that this is now the most advanced CRM system I have worked with over the past 10+ years (having experienced 4 systems). It wouldn't have been possible without Martin, Darian and the rest of the PYB team.
Rob Holroyd - CMO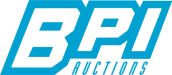 Onboarding to new CRM seems very hard and is most of the times. But our implementation was very smooth with Plus Your Business. I had all the attention and help from them. I haven't heard any ''No'' from them with any of my queries. Thanks to them we are a very happy user of the HubSpot. Since our journey was amazing that helped us to decide get Marketing side of the HubSpot as well. We will work with Plus Your Business of implementation of Marketing as well. I can say this with confident that I can and will recommend them to everyone. Lastly money well spent :) Thank you Martin and Elisa.
Zeki Mehmet Ilmen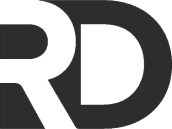 Our business made the decision to centralise all of our CRM needs via HubSpot. This meant moving away from multiple systems which we expected to be a difficult project. However, PYB took all of that stress away, leading us through each part of the process superbly, ensuring our whole team was comfortable and our transition was seamless. 10/10 ! Thank you PYB !
Toby Nelson

Martin and Elisa are an amazing team. We tried HubSpot many years ago and felt we did not get value from it, we did the initial setup ourselves. With HubSpot developments it was decided we would give it another go, but this time have a team assist us with the setup. I would highly recommend anyone to do this, they made the process quick, easy and we are already seeing the benefits throughout our business
Craig Alliss
Head of Sales - Wolfestone

100+ Happy Customers, including...